Honiton Spinners is a registered British Cycling Club so we are insured against 3rd-party claims in the event of an accident on official club rides. These are rides listed in Spond – see below.
We also organise our membership via the British Cycling website.
To join the club, or renew your membership click this link:
https://www.britishcycling.org.uk/club/profile/7484/honiton-spinners
Then either click the TAB – Join our Club, or the BUTTON – Buy Club Membership
If you do not have a British Cycling account, you need to set one up.
PLEASE NOTE: your account is to give you access to Honiton Spinners details and is not the same as joining British Cycling as an individual rider. Some people do join BC and pay a fee in order to have 3rd Party insurance.
If you have an account, details on this page will be filled in, if not then complete the form.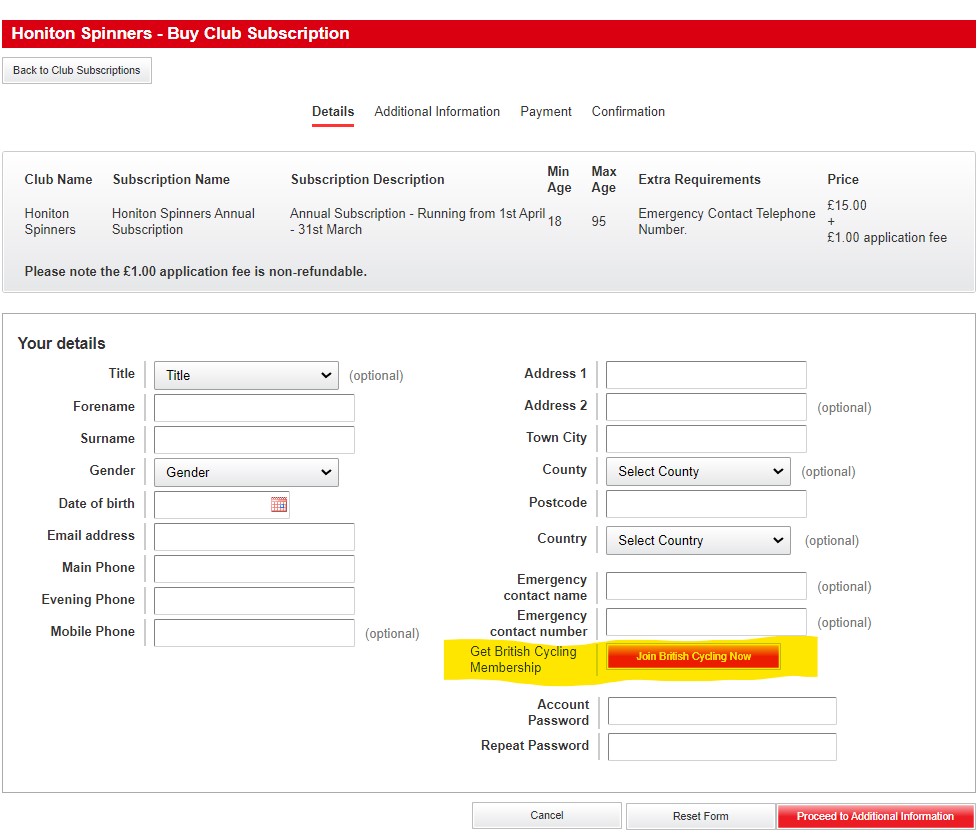 BUT NOTE: You do not have to click the highlighted red button – Join British Cycling Now
Choose either:
Honiton Spinners Annual Subscription (£15 + £1 admin fee), OR
Honiton Spinners – Renewal Subscription (£10 + £1 admin fee)
Then proceed to payment.
If you have any issues with this process, please contact Hannah Dingle using the Contact Us page
 
Using Spond
Spond is a free App for Groups, not just cyclists, that is used to organise group activities. Spinners have adopted this system for organising our different riding groups. 
​See separate  Spond page here