Honiton Spinners have been enjoying the lighter evenings and (slightly) warmer days by doing long social rides, challenging sportives and adventurous mountain biking. We welcome familiar faces and new riders to our Tuesday evening club rides, which now include a thriving group for those wanting a shorter and (a bit) less intense ride.
Tony Peek set off early on April 10th to drive to Somerset for the Somerset Sportive Sunday ride. He had planned to do the medium route of 85 miles, but having recently had COVID and suffering with a knee issue, he dropped down to the short route of 46 miles. This still meant climbing Cheddar Gorge which he had done before so no worries. The big question was, would Tony be quicker this time ?
Thinking the Gorge was near the end of the ride like last time, he was surprised to start the climb half way round the route.
Having climbed the Gorge, riders stayed on the main road which was, surprisingly, a hilly, quad-burning route. Tony couldn't believe there could be anymore climb once up the Gorge, but he was so wrong. With a head wind that start half way up and stayed with him to the finish line, it got to the stage whereby every time riders looked ahead there was yet another climb. Perhaps a few choice words were, allegedly, uttered.
However, Tony did complete the ride and was the first rider to complete it, having managed to knock over 4 and a half minutes off his time for climbing Cheddar Gorge. That was a nice birthday surprise to himself!
Average pace 16.1 mph Total climb 2382 foot 47.21 miles.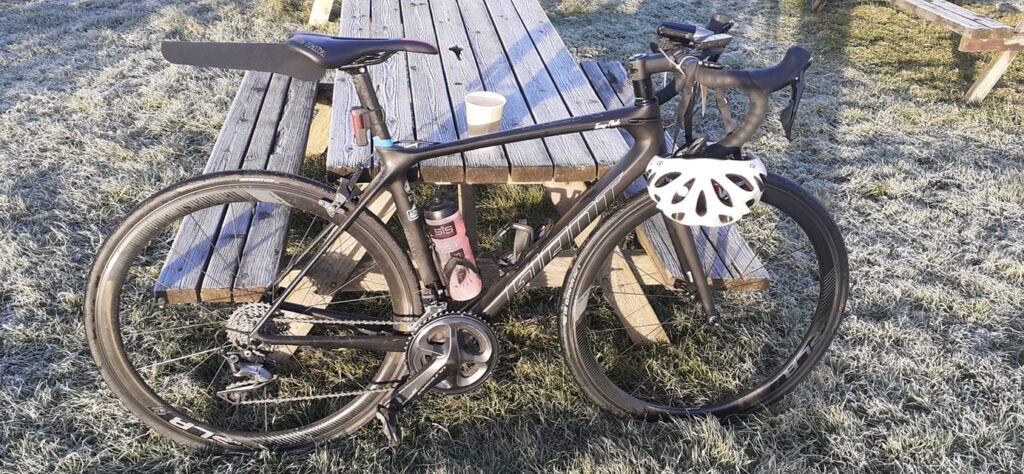 After that experience, Tony Peek challenged himself to the 64 mile route and Sara Trumper braved the 37 mile route at the Taunton Flyer, a local sportive starting just outside Honiton at Smeatharpe. Although, says Tony, it was good not to set off in the early hours, the weather was not kind. From the time Tony left home to getting back home it rained. It was so cold that his legs were freezing and never warmed up all the way around. Maybe long leggings should be worn next time! The route, which took riders around Devon and Somerset, with lots of hills, formed a figure of eight. Despite recent injury and then cramp slowing him down, Tony achieved a Gold Time in 4hrs 16 mins. After the climb out of Hemyock – again – Tony received a medal and a welcome can of ale, but asked, 'Why is there always a hill at the end?'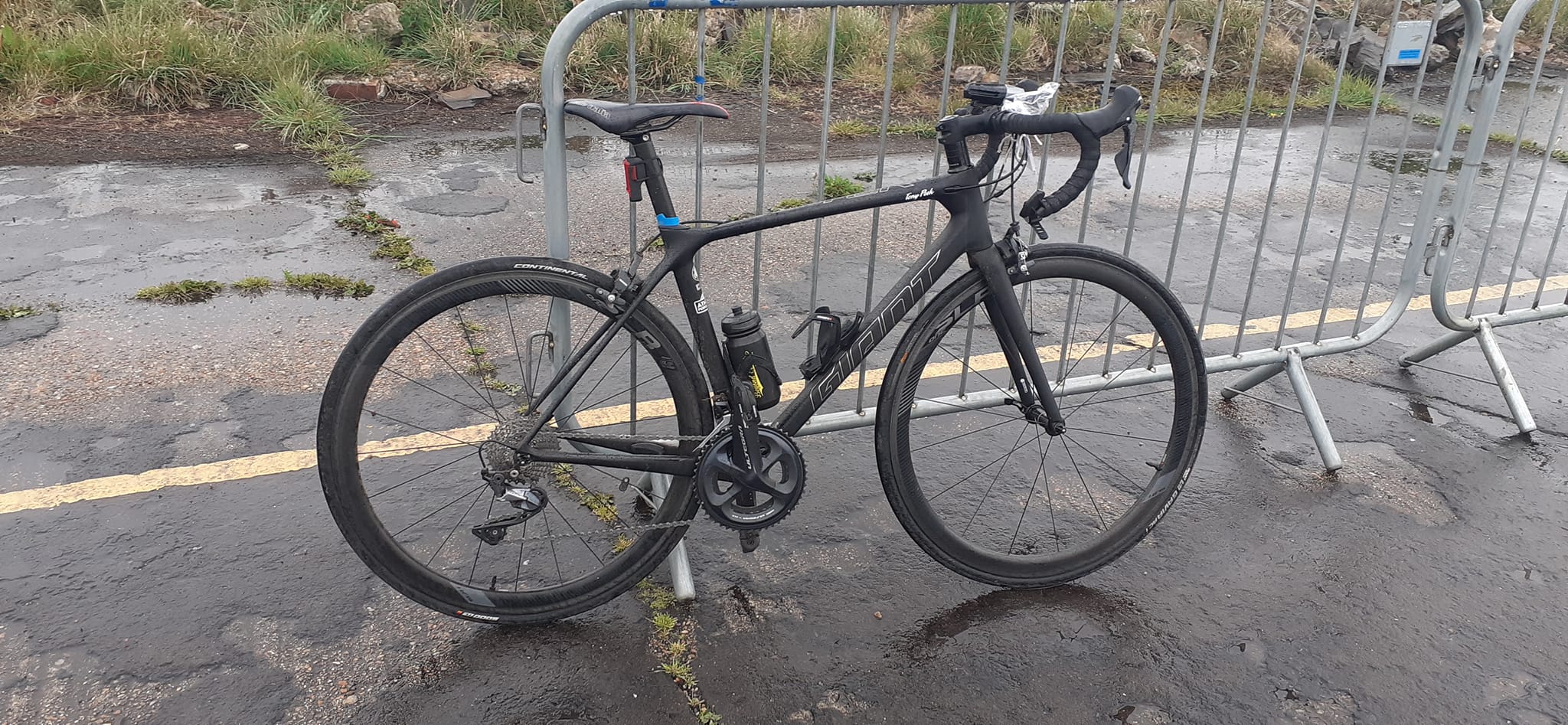 Sara Trumper also got very cold and dirty and wished she'd worn long trousers. It was a beautiful scenic route, but marred by the relentless rain! She achieved a superb Silver Time, but missed out on a Gold Time by just 3 minutes! She put this down to have spent so long trying to warm up at the food stop! Gold next year, then!
Craig Boyde has been tackling huge distances this season already, including a superb attempt of the 2022 Brevet Cymru, achieving 350km of the 400km overall distance. Craig diverted to Aberaeron instead of New Quay and then headed straight back to Llandovery. Poor food choice at the Tregaron control and a lot of faffing in Aberaeron meant that he lost a lot of time.
He had thought about pulling out at the coast, but having looked at the options, he decided to continue. Despite the lost time, he made it back as far as Abergavenny, but, being short of time, It he finally decided to cut the ride short. 350km is an amazing distance to ride in one day!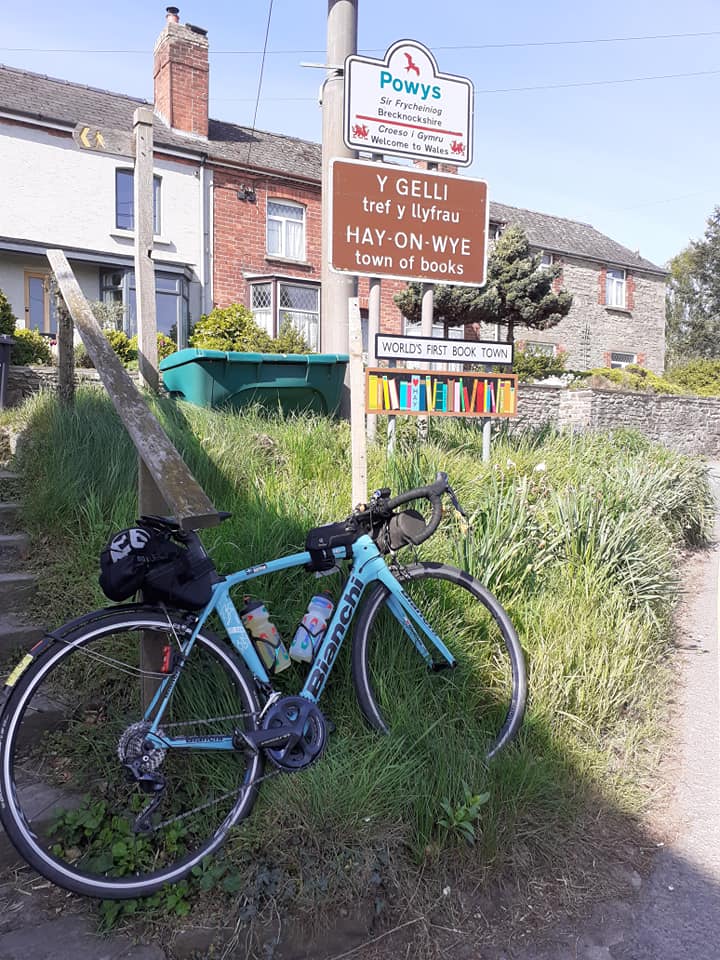 After the driest April for many years, several Spinners set off early on May 1st to catch the ferry and cycle all round the Isle of Wight in the pouring rain. As they are a friendly group, they encouraged each other round the hilly route despite the cold and lack of anticipated views. The Isle of Wight Randonnee is a predominantly self-guided rather hilly route, with food stops at the checkpoints. 
Dawlish is a popular destination for Spinners, so one Sunday morning, an enthusiastic group worked off their coffee and cake with a climb up Mamhead and then, just in case they had any more energy, they took on the rather steep Clapham climb near Haldon Forest.