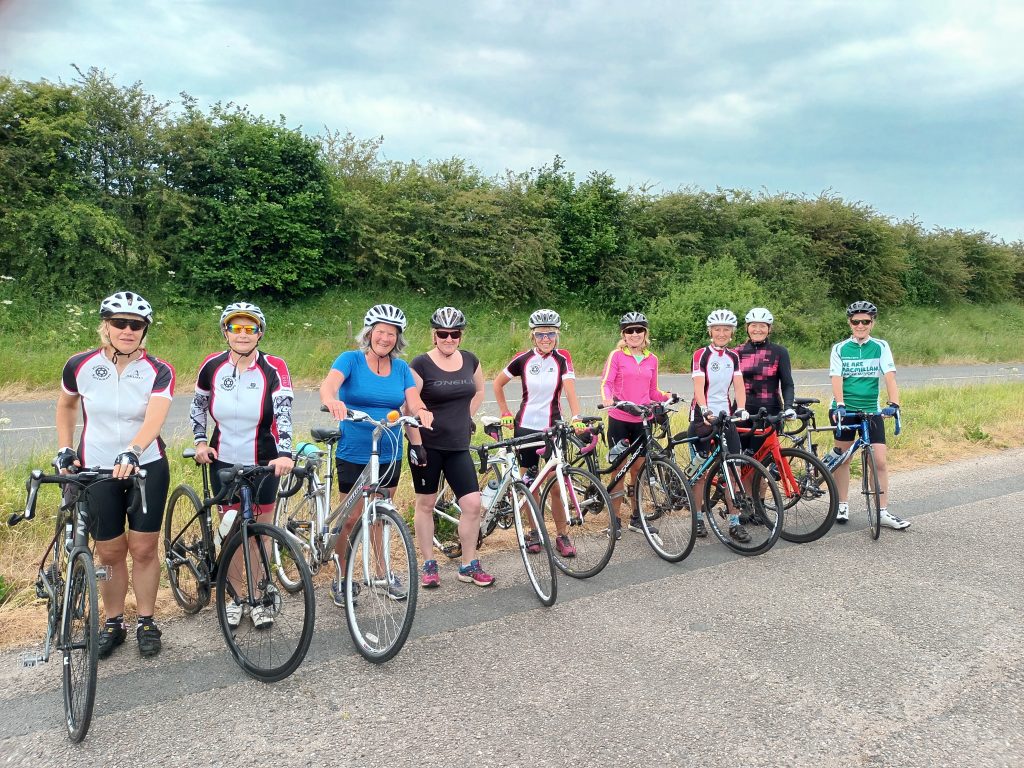 The first Spinners women-only ride took place on Saturday 10th June.
Nine riders, including Spinners Lin Grady, Sue Jones, Claire Barrow, Liz Polley and Jennie Sleeman met at the old A30 lay-by, with the first rain clouds for weeks gathering overhead. The 17 mile route took them through Escot Park and Cadhay Park, along Devon lanes and finished just as the drizzle started, though that did not stop the chat and cake at the end!
The idea came, way back in the cold, wet winter, from conversations Tony Peek had had with women who wanted to start riding again, but who could not join the club on Tuesday evenings. The aim was to encourage women to ride in a friendly, undemanding group which would support riders of all abilities and levels of confidence. There was encouraging interest and, although many could not make the date chosen for the first ride, several wished to be included in future rides. Hopefully, this will be the first of many over the summer. It was another enjoyable morning on the bike!
John Burgess popped along to the start to take photos and offer advice, which was not needed!